in 2020 with many countries closing their borders Mexico and specifically playa del carmen has become one of the most popular locations to go to as a digital nomad. With warm weather, cheaper prices, and with growing content coming from digital nomads and Youtubers in places like Tulum and Playa Del Carmen Mexico and no quarantine requirements it may be worth looking at Mexico for a getaway from not just cold winter weather, but a crazy lockdown situation.We get a chance to speak to Jesco one of my german digital nomad friends about the situation at playa del carmen and how things are at the Selena Coworking Space.
From my rough shopping for a workation for a month in Playa Del Carmen in January 2021 it looks like we need about $2100 US to cover our first month from accommodation, work space, and a roundtrip flight.
LINKS
Our DJI Osmo and Mobile Course
Listen to more Interviews on the Greg hung show
Facebook Jesco Puluj is a nomadic filmmaker, currently on a quest to bring Buddha back to life
TRAVEL CREATE EARN
Subscribe for tips to help improve your ability to create and earn your time & location freedom.
What your will get:

Gear & Tools I use for my Business
Tips to Improve your Ability to Create & Earn with your creativity
Business & Marketing Tips
Destination Guides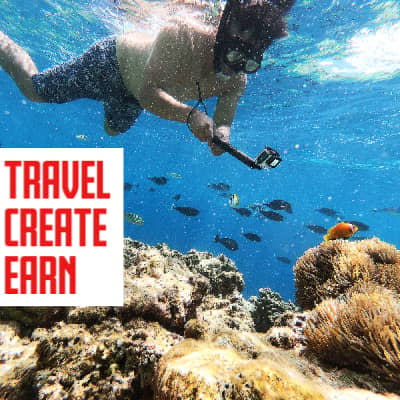 Podcast: Play in new window | Download
Subscribe: Apple Podcasts | Android | RSS