The Stock Footage business model has given me the benefit of time and location freedom. Essential it allows me to license my videos on Internet agencies. The agencies take care of marketing, receiving payment, and delivery. The beauty of this model is I can license a video clip an unlimited number of times on more than one agency. I go into more depth about this in my blog post and this podcast.
In this episode you will learn:
Which agencies you should have your video collection on
What technology should you focus on to get higher returns
Why you should consider relocating to a lower cost country
How to improve your efficiency
Links
Chicvoyageproductions.com blog post on the top 8 tips
Sign up my Travel Photographer book "Take off" based on the stock footage business model
Learn Stock footage with me using my online video courses
The Taiwan Digital nomad guide
Please Leave a 5 star Review on itunes Big Thanks
Step 1: Click here.
Step 2: Click View in iTunes
Step 3: Click Ratings and Reviews
Step 4: Write a 5 Star Review
TRAVEL CREATE EARN
Subscribe for tips to help improve your ability to create and earn your time & location freedom.
What your will get:

Gear & Tools I use for my Business
Tips to Improve your Ability to Create & Earn with your creativity
Business & Marketing Tips
Destination Guides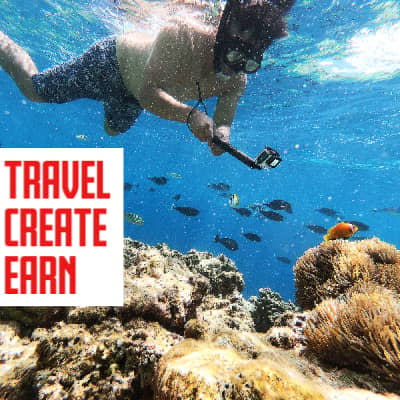 Podcast: Play in new window | Download
Subscribe: Apple Podcasts | Android | RSS