Perhaps it is the Era of Creator Digital nomads and time for the rise of more creator digital nomads. We have all the tools, technology, and platforms to excel in today's world. Whether than world involves staying at home or out in the field. Creators can be involved in graphic design, typography, vectors, stock footage, musician, video editing and more. You can learn about how to improve your creative and business skills at the Online Creator Academy. Courses are all 70% off using coupon code "Creator2020"
The modern tech savy creators that can make their own career using their creative skills in video, audio, graphic design using the Internet and today's technology. I met an interesting creative digital nomad Kim Li in Kuala Lumpur Malaysia. She shares a South African background with me as well as a creative background. She started her entry into the entrepreneur world on Upwork, a platform for freelancers. She is a general graphic designer and is doing well for herself. Find out more on the episode.
TRAVEL CREATE EARN
Subscribe for tips to help improve your ability to create and earn your time & location freedom.
What your will get:

Gear & Tools I use for my Business
Tips to Improve your Ability to Create & Earn with your creativity
Business & Marketing Tips
Destination Guides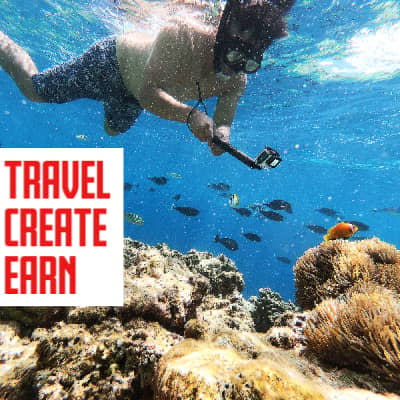 Podcast: Play in new window | Download
Subscribe: Apple Podcasts | Android | RSS