Simon and Khwan are the fairy tale story of Chiang Mai, but unlike most digital nomads they settled in Chiang Mai, got married, had a baby, and started a successful app business where they employ 10 staff from around the region
Instead of being lifestyle nomad entrepreneurs they used Chiang Mai as a base and employed talent around the region. Their unfair advantage was that Khwan was Thai and could speak Thai and they got married while there. This removed the common visa barrier for digital nomads.
I worked with them while they hustled and grew their apps and their team. They eventually got a team office and grew from solopreneurs to a true startup team. Check out their site here.
TRAVEL CREATE EARN
Subscribe for tips to help improve your ability to create and earn your time & location freedom.
What your will get:

Gear & Tools I use for my Business
Tips to Improve your Ability to Create & Earn with your creativity
Business & Marketing Tips
Destination Guides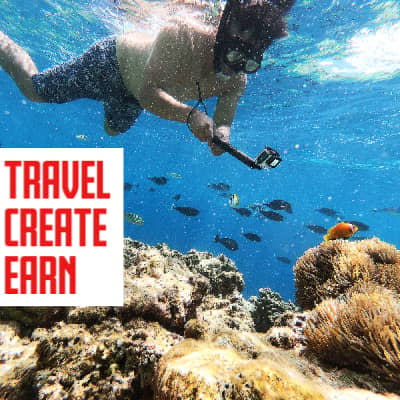 Podcast: Play in new window | Download
Subscribe: Apple Podcasts | Android | RSS