We are shifting our focus from travel to Cryptocurrency as an experiment
Ahead of the major Bitcoin (B Word) conference featuring Cathie Wood, Elon Musk, and Jack Dorset the crypto markets plunged with Bitcoin as low as 29k bringing the rest of the cryptocurrency assets along with them. Everything except for the Million MM token which is operating in it's own world currently at $74.
The US feds Treasury Secretary Janet Yellen have targeted stable coins such as USDT and USDC and aim to push out regulation within the next couple of months.
TRAVEL CREATE EARN
Subscribe for tips to help improve your ability to create and earn your time & location freedom.
What your will get:

Gear & Tools I use for my Business
Tips to Improve your Ability to Create & Earn with your creativity
Business & Marketing Tips
Destination Guides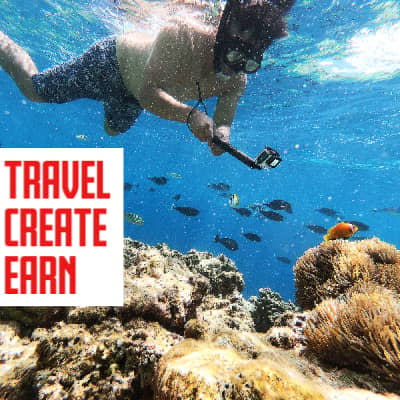 Podcast: Play in new window | Download
Subscribe: Apple Podcasts | Android | RSS